Sewage Water Clean-up Services in San Diego, CA
White Glove Restoration is your partner in quality and affordable sewage water clean-up services in San Diego, CA and the surrounding areas. We have decades of experience in the restoration industry and it is our goal to restore your property to its pre-loss condition as quickly and carefully as possible. Contact us today at (619) 679-9237 for a free, no-obligation quote. 
White Glove Restoration is a reputable provider of sewage cleanup services in San Diego. Sewage backups can cause extensive damage and pose serious health risks if not properly cleaned up. White Glove's team of experts is well-equipped to handle the situation. They provide a range of sewage cleanup services, including water extraction, disinfection, and structural drying. White Glove's technicians use advanced technology and equipment, such as air scrubbers and negative air machines, to ensure that all contaminated areas are properly cleaned and disinfected. They also work to address the underlying cause of the sewage backup to prevent future occurrences. Additionally, White Glove provides 24/7 emergency services to ensure that customers receive prompt assistance when they need it most. With their commitment to quality and customer satisfaction, White Glove is a reliable choice for sewage cleanup services in San Diego.
White Glove also provides pack-out and storage services to protect customers' belongings during the sewage cleanup process. They carefully pack and transport customers' belongings to their secure, climate-controlled facility for safekeeping. Once the cleanup process is complete, White Glove's technicians carefully unpack and return the belongings to their original location. This comprehensive approach to sewage cleanup services ensures that customers' properties are fully restored, and their belongings are protected throughout the process. With their attention to detail and dedication to customer satisfaction, White Glove is a trusted choice for sewage cleanup services in San Diego.
Sewage Backup
in San Diego, CA
Solving the intricacies of a sewage backup situation requires experts who have been through events like this in the past, and know how to get the job done properly and efficiently for you such as our specialists with White Glove Restoration in San Diego. 
Our sewage backup San Diego technicians are all IICRC certified and trained to take on the challenges of any kind of event from toilet overflows to sewage backflow valve malfunctions to any kind of category three water problem in between.
When sewage events take place, quick action is imperative to solving the situation resolutely and to this end our professionals will arrive within 45 minutes of your distress call to provide you with excellent emergency assistance.
Additionally, no matter when your sewage crisis floats up, our technicians are prone and ready to solve it for you with 24/7/365 availability.
Our specialists with White Glove Restoration in San Diego are not only experts with sewage cleanup scenarios, but we are also the best at removing stress from the equation of a damage event, so contact our experts today and get that nasty water removed immediately!
Eliminating Sewage Backups and The Stress they Cause
Our sewage cleanup experts with White Glove Restoration San Diego know that there is little else in the form of water disaster cleanup that is more mentally taxing than the challenges presented by a sewage backup situation.
Knowing this, our sewage cleanup specialists make sure to always go the extra mile when working in these circumstances, and they provide clients with a clear understanding of exactly what will happen to restore their home back to normal.
This increased level of customer attention gives people the ability to be as connected to the restoration process as they are to the home being restored, and that makes all the difference in maintaining the highest standards possible.
In fact, our sewage backup San Diego technicians will even take care of all the insurance paperwork that your particular disaster will require.
This helps to ensure that when you do have a sewage cleanup scenario, that the whole, or as much of the costs for repair as possible, are covered by your insurance provider.
Using the wrong terminology or direction when speaking with an insurance representative about a sewage backup situation can result in loss of coverage for a particular event, or portions of it. To safeguard against this, our experts do everything for people and take care of the whole process.
Don't let a sewage event spill into your home, and into your peace of mind. Contact our specialists with White Glove Restoration San Diego today and get it solved for you at a truly affordable price!
Contact White Glove Restoration Today for Sewage Backup and Cleanup Services in San Diego, CA 
If you have experienced a sewage backup damage event in San Diego, CA and require immediate assistance, call White Glove Restoration at (619) 679-9237. Our team of sewage cleanup experts are always on call to respond to your needs. We are also fully licensed and insured so you can rest easy knowing that your home or business is in good hands. 
To receive a free, no-obligation quote on any of our services You may also connect with us on social media to stay updated with our latest news and important announcements.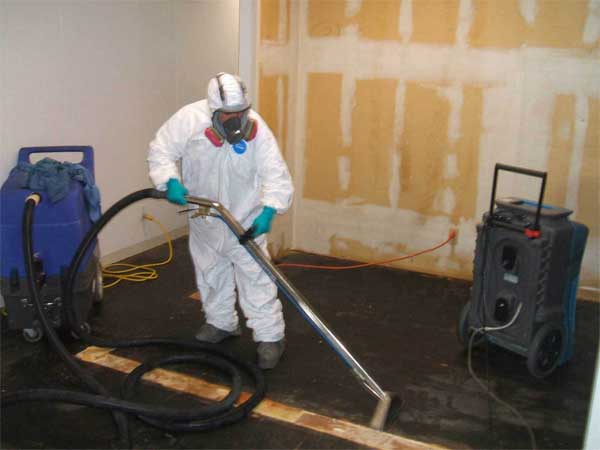 8221 Arjons
Dr Suite C
San Diego 92126
United States
General Contractor License #1091026
Chula Vista
La Mesa
Escondito
Del Mar
Carlsbad
Ramona
Jamul