Water Damage Restoration -Escondido, CA
Professional Water and Fire Damage Restoration Company in Escondido, CA
If you need quality and affordable property cleanup and restoration services in San Diego, CA, White Glove Restoration is the company to call. We are a full-service restoration company specializing in water damage, fire damage, mold removal and mitigation, and other related services. Contact us today at (619) 679-9237 and discover why we are the number one choice of residential and commercial property owners in the greater California area. 
Cleaning up and restoring your property after an accident or a natural disaster can be overwhelming. There are so many things to be done and it can take weeks or even months for your property to get back in order. If you're trying to clean up your home or business on your own, the situation will likely be even more tedious and frustrating. Hiring a company that specializes in restoration and repairs is the best way to get your life back on track as soon as possible. At White Glove Restoration, we have the necessary expertise to properly handle any kind of water or fire damage and restore your property to its original condition.
Water Removal Services Escondido, CA
Water removal services are essential in Escondido, CA, when facing water damage emergencies. Whether caused by floods, plumbing issues, or natural disasters, excess water can wreak havoc on properties. In Escondido, professional water removal specialists are equipped with the necessary expertise and state-of-the-art equipment to swiftly extract standing water, dry affected areas, and mitigate further damage. They understand the urgency of the situation and provide a prompt response, ensuring efficient water removal to prevent structural issues, mold growth, and other related complications. By engaging water removal services in Escondido, property owners can have peace of mind knowing that their properties are in capable hands and that the restoration process will be conducted swiftly and effectively, helping to minimize potential long-term damage.
Water Mitigation Services in Escondido, CA
When a burst pipe or sewer backup floods your Escondido property, call White Glove Restoration immediately. Our water damage mitigation technicians are well-trained and experienced in handling all types of flooding disasters. We will quickly identify the source of the flooding, stop the flow of water, clean up, and dry out your property and belongings. This will prevent any secondary damage that can occur when a property is flooded for prolonged periods.
Mold Remediation Services in Escondido, CA
One of the most dangerous environmental hazards is mold. In fact, exposure to toxic black mold can lead to respiratory problems, neurological issues, and even death in extreme cases. If you have a water-damaged property that has been exposed to high levels of moisture, you may have a mold problem. Call White Glove Restoration today and our mold remediation technicians will inspect your property to determine the extent of the damage. We will then use safe, EPA-approved methods to remove all traces of mold and prevent further growth.
Fire and Smoke Damage Cleanup Services in Escondido, CA
Our professional cleaners will work quickly to return your property to normal after a fire. Whether the damage is due to smoke or flames, White Glove Restoration has the right equipment and expertise needed for the fire damage restoration. We will remove anything that got wet during a fire, clean up any soot, repair damaged walls, and eliminate foul odors.
Water and Fire Damage Reconstruction Services in Escondido, CA
In most cases, water and fire damage are so extensive that cleanup work alone is not enough. In such cases, we will restore your home or business to its original condition by replacing any broken or damaged parts. Our reconstruction services include plumbing, electrical, carpentry work, and more. With the help of our experienced technicians, you can rest assured knowing that your property will be completely restored to its pre-loss condition.
Contact White Glove Restoration Today
If your Escondido, CA home or business has been damaged due to fire or flooding, don't hesitate to contact White Glove Restoration immediately. We are always ready to take your call and dispatch a team of restoration experts to assess the damage. We also offer flexible scheduling that is convenient for you. Call us now at (619) 679-9237  (45 minutes Response time) for a free consultation and estimate.
Hello Escondido!

Downtown has become more active in the past few years with the opening of restaurants, cafes, and galleries. A satellite location of the Mingei International Museum, a well-known museum of folk art from around the world, occupied the former J.C. Penney building on Grand Avenue from 2003 to 2010. One block off Grand Ave. is Grape Day Park with the civic center and the California Center for the Arts, which features two theaters, a visual arts museum, an educational complex, and a conference center.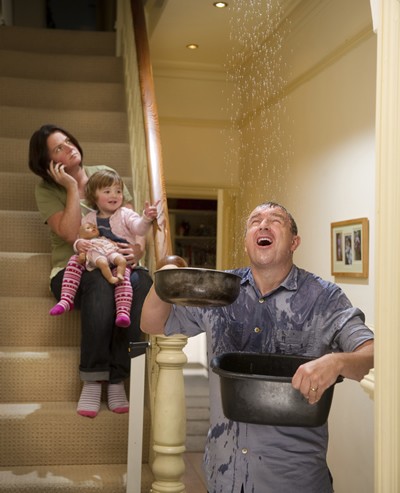 Call White Glove Restoration
Causes of Residential Water Damage
Leaking pipes
Frozen/burst pipes
Broken water heater
Drain backups
Leaky roof
Sump pump or sewer backup
Natural disasters
Some of the greatest residential water damage can occur with a slow-growing problem, such as a crack in a plumbing line, because it sets the stage for other problems, such as mold.  No matter what the cause, drying out and cleaning up water quickly is crucial for your health and safety.








8221 Arjons
Dr Suite C
San Diego 92126
United States
General Contractor License #1091026
Chula Vista
La Mesa
Escondito
Del Mar
Carlsbad
Ramona
Jamul