Burst Pipe Cleanup Services in San Diego, CA
White Glove Restoration is your partner in quality and affordable water mitigation services in San Diego, CA and the surrounding areas. We have decades of experience in the restoration industry and it is our goal to restore your property to its pre-loss condition as quickly and carefully as possible. Contact us today at (619) 679-9237 for a free, no-obligation quote. 
Water restoration refers to the process of controlling and stopping the negative effects that result from a water damage event. Regardless if it is a burst pipe, overflowing toilet, or even an overwhelming storm flood, White Glove Restoration has your back when it comes to restoring your property to its original state.
White Glove is a trusted provider of burst pipe services in San Diego. Burst pipes can cause significant water damage to a property, and White Glove's team of experts is well-equipped to handle the situation. They provide a range of burst pipe services, including emergency water extraction, drying and dehumidification, and repair and restoration of damaged areas. White Glove's technicians are available 24/7 to respond to burst pipe emergencies, and they use advanced technology and equipment to quickly and efficiently mitigate the damage. Additionally, White Glove works with insurance companies to ensure that customers receive the maximum coverage for their damages. With their commitment to quality and customer satisfaction, White Glove is a reliable choice for burst pipe services in San Diego.





What to do if you Have a Burst Pipe Emergency
First of all, don't panic! Turn off your water to prevent further damage and call the experts at White Glove Restoration. When we arrive to your burst pipe emergency, we will assess the situation and immediately locate the burst. We will always arrive with the proper tools to complete any job and will work efficiently and effectively to get your home back to normal in no time.
Importance of Fast Water Damage Response in San Diego, CA
When a water damage event occurs, time is of the essence. Water can quickly cause irreversible damage to your property if left unattended. In fact, you are only allowed a short window of opportunity to stop the damaging effects of water. Here are some of the common damages that can occur if a water damage situation is not responded to quickly:
Warping of floors, ceilings, and walls.

Uneven floors and buckling of tiles.

Increased prevalence of mold and fungi growth.

Mildew and musty odors.

Rusting of metals.

Paint discoloration.

Damage to furniture and appliances.

Biohazard contamination from sewage backup.
It is important to note that even a small water leak can quickly turn into a large problem if not handled properly. It is always best to act as soon as possible when dealing with a water damage event. This way, you can contain the damage to just a small area of your property rather than an entire room or building.
Comprehensive Water Mitigation Services in San Diego, CA
At White Glove Restoration, we use a multi-step approach to ensure that your property is fully restored to its original condition.
Step 1 – Inspection and Assessment
Our team will first inspect your property to determine the extent of the water damage. We will then assess the scope of work and prepare a detailed quote for your review.
Step 2 – Water Removal
Next, we will begin the process of water removal. We will use advanced equipment and techniques to remove water and excess moisture.
Step 3 – Drying and Dehumidifying
We will then dry all affected areas of your property to ensure that any excess moisture is removed. We will also use advanced dehumidifying equipment to control humidity levels.
Step 4 – Cleaning and Sanitizing
Once the drying process is complete, our team will clean and sanitize your property to ensure that it is fully restored to its pre-loss condition. We will also perform thorough testing to guarantee that it is safe for your return.
Contact White Glove Restoration Today for High-Quality Water Mitigation Services in San Diego, CA 
If you have experienced a water damage event in San Diego, CA and require immediate assistance, call White Glove Restoration at (619) 679-9237. Our team of water mitigation experts is always on call to respond to your needs. We are also fully licensed and insured so you can rest easy knowing that your home or business is in good hands. 
To receive a free, no-obligation quote on any of our services You may also connect with us on social media to stay updated with our latest news and important announcements.
How long will it take my property to dry after flooding or other water damage?
Drying time after water damage in your home is determined by a combination of factors. Among these are the location, duration, and source of water; building materials in your home; weather conditions; and the speed at which emergency restoration services are provided. In order to determine when the drying process is complete, our trained technicians constantly monitor and evaluate the drying process. Depending on where your carpet is located, it may seem dry to the touch, but beneath the surface, it may still be wet.
My wood floors are wet and buckling. Will they have to be replaced?
During the drying process, any wood flooring that has been damaged by water in your home must be continually evaluated by qualified technicians. We use professional-grade drying systems and dehumidifiers to ensure wood floors dry effectively, and in order to restore their original shape. Complete drying may take up to three weeks, depending on the density of hardwood flooring and the type of finish used. As part of the claims process, the insurance adjuster will help you decide whether to refinish or replace the floors in your home.
What is the definition of a flood under a flood insurance policy?
A flood is an excess of water on land that is normally dry, affecting two or more acres of land or two or more properties. If flooding caused the sewer backup, such damage is covered. If the sewer backup is not caused directly by flooding, the damage is not covered.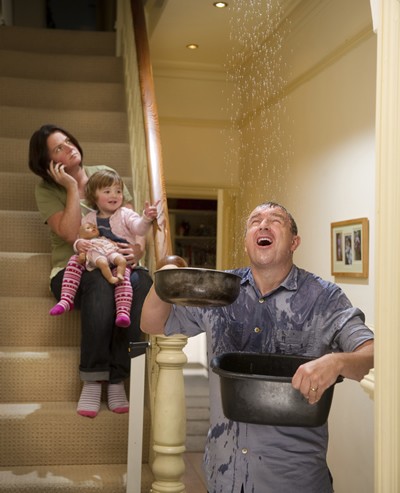 8221 Arjons
Dr Suite C
San Diego 92126
United States
General Contractor License #1091026
Chula Vista
La Mesa
Escondito
Del Mar
Carlsbad
Ramona
Jamul