Water Damage Restoration Chula Vista
Top Water Damage Restoration Company in Chula Vista, CA
White Glove offers water removal services that are trusted in Chula Vista. They have a team of highly-trained experts who are well versed in the latest technologies and techniques for water removal. This ensures that your property will be restored as quickly as possible. White Glove offers 24/7 emergency services for any water removal requirements. They know the importance of timely response. White Glove can handle water removal projects of any size, whether they are in residential or commercial properties. They focus on the customer and work hard to make sure you're satisfied. White Glove is the company to call if you need water removal in Chula Vista.
Water Removal Company
Call White Glove Restoration as soon as possible if a pipe burst or sewage backup causes flooding in your Chula Vista home. Our water damage technicians are highly-trained, experienced and equipped to handle all types of flooding emergencies. We will identify the cause of the flooding quickly, stop the water flow, clean up and dry your property and possessions. This will help prevent secondary damage from occurring when a home is submerged for a long time.
When confronted with water damage in Chula Vista, White Glove Restoration's professional water damage cleanup services are your trusted solution. At White Glove Restoration, we understand the urgency and complexity of water damage situations. Our team of experts is highly trained and experienced in handling a wide range of water damage scenarios, from burst pipes to flooding incidents. We act swiftly to assess the extent of the damage, stop the source of the water intrusion, and employ advanced techniques and equipment to extract water and thoroughly dry your property. This proactive approach helps minimize further damage, such as structural issues and mold growth, ensuring a swift and efficient restoration process. With White Glove Restoration, you can count on us to restore your property to its pre-damage condition, providing you with peace of mind during a challenging time.
Our dedication to exceptional water damage cleanup services in Chula Vista sets White Glove Restoration apart. We prioritize customer satisfaction and safety, adhering to industry best practices and utilizing eco-friendly and effective methods. Whether your property has experienced minor water damage or a more severe flooding event, our Chula Vista water damage restoration experts from White Glove Restoration have the expertise and resources to handle it all. We are committed to helping you regain a clean and safe environment, swiftly bringing your life back on track after water damage strikes. Trust White Glove Restoration for prompt and professional assistance during your time of need.
Water Restoration Services
When a burst pipe or sewer backup floods your Chula Vista property, call White Glove Restoration immediately. Our water damage restoration technicians are well-trained and experienced in handling all types of flooding disasters. We will quickly identify the source of the flooding, stop the flow of water, clean up, and dry out your property and belongings. This will prevent any secondary damage that can occur when a property is flooded for prolonged periods.
Mold Remediation and Removal
Mold is one of the most hazardous environmental hazards. Exposure to toxic black mould can cause respiratory issues, neurological problems, and in some cases, even death. You may have mold if you have water damage in your property and it has been exposed high levels of moisture. Our mold remediation specialists will inspect your home to determine the extent and type of damage. Then, we will use EPA-approved safe methods to eliminate all traces and prevent future growth.
Fire and Smoke Damage Cleanup Services
Our cleaners are trained to restore your property quickly after a fire. White Glove Restoration can restore fire damage, regardless of whether it was caused by smoke or flames. We remove all items that have been damaged by a fire.
Reconstruction Services in Chula Vista
Water and fire damage is often so severe that cleaning alone will not be enough. We will then restore your home or office to its original condition, replacing all damaged or broken parts. We offer a wide range of reconstruction services, including plumbing, electrical work, carpentry, and much more. You can be assured that our technicians will restore your property to its original condition.
Contact White Glove Restoration Today
White Glove Restoration is here to help you if your Chula Vista home or business has suffered damage due to fire, flooding or other causes. We will respond to your call immediately and send a team to assess the damage. We offer flexible scheduling to suit your needs.
Call us now at (619) 679-9237  (45 minutes Response time) for a free consultation and estimate.
Hello Chula Vista!

Chula Vista is the second-largest city in the San Diego metropolitan area, the seventh-largest city in Southern California, the fifteenth largest city in the state of California, and the 78th-largest city in the United States
Chula Vista boasts more than 52 square miles of coastal landscape, canyons, rolling hills, mountains, quality parks, and miles of trails. Chula Vista is a leader in conservation and renewable energy has outstanding public schools and has been named one of the top safest cities in the country.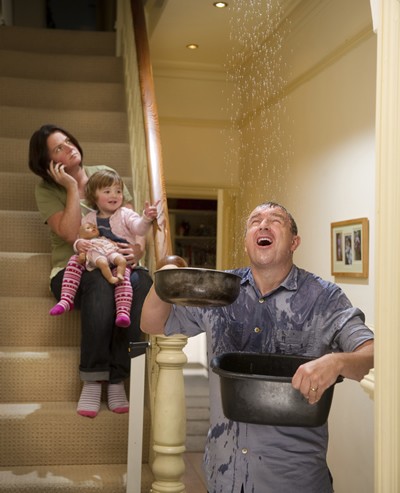 Call White Glove Restoration
Causes of Residential Water Damage
Leaking pipes
Frozen/burst pipes
Broken water heater
Drain backups
Leaky roof
Sump pump or sewer backup
Natural disasters
Some of the greatest residential water damage can occur with a slow-growing problem, such as a crack in a plumbing line, because it sets the stage for other problems, such as mold.  No matter what the cause, drying out and cleaning up water quickly is crucial for your health and safety.








8221 Arjons
Dr Suite C
San Diego 92126
United States
General Contractor License #1091026
Chula Vista
La Mesa
Escondito
Del Mar
Carlsbad
Ramona
Jamul