Water Damage Restoration -Carlsbad, CA
Professional Water and Fire Damage Restoration Company in Carlsbad, CA
If you need quality and affordable property cleanup and restoration services in San Diego, CA, White Glove Restoration is the company to call. We are a full-service restoration company specializing in water damage, fire damage, mold removal and mitigation, and other related services. Contact us today at (619) 679-9237 and discover why we are the number one choice of residential and commercial property owners in the greater California area. 
The task of cleaning up and restoring your property following an accident or natural disaster can often feel overwhelming. The sheer volume of tasks involved can span weeks or even months, leaving your property in disarray for an extended period. When attempting to manage the cleanup and restoration solo, the process can become even more laborious and exasperating. Engaging the services of a dedicated restoration and repair company is undoubtedly the most efficient path to restoring normalcy to your life promptly.
At White Glove Restoration, we possess the essential expertise required to competently manage all forms of water or fire damage and rejuvenate your property to its original condition. Our team is committed to streamlining the restoration process, ensuring that your home or business is swiftly and effectively brought back to its pre-damage state. With our professional assistance, you can regain control of your living or working space without enduring the unnecessary stress and strain of a DIY cleanup effort.
Water Mitigation Services in Carlsbad, CA
If your property is afflicted by a burst pipe or sewage backup that leads to flooding, don't hesitate to reach out to White Glove Restoration right away. Our team of water damage mitigation technicians boasts extensive training and expertise in managing a wide range of flooding emergencies. Swiftly and efficiently, we'll pinpoint the source of the flooding, take immediate steps to halt the water flow, and proceed with the thorough cleanup and drying of your property and belongings. This proactive approach is designed to mitigate any potential secondary damage that might ensue when a property remains flooded for an extended period, safeguarding your assets and ensuring a swift recovery.
Water Removal Services Carlsbad, CA
Water removal services play a pivotal role in the overall restoration process, especially when confronting water damage stemming from floods, leaks, or other unforeseen incidents. The prompt and efficient extraction of water is imperative to curbing further damage and initiating the restoration of affected areas. Seasoned water removal specialists employ specialized equipment and methodologies to eliminate water, whether it's standing visibly or concealed within walls and flooring. By expeditiously eradicating the water, potential risks like structural deterioration, mold proliferation, and electrical hazards are significantly diminished. Water removal services are instrumental in ensuring a thorough and efficacious restoration, ultimately reinstating a clean and safe environment for homeowners and businesses alike.
Carlsbad Water Damage Restoration is your trusted partner when it comes to tackling old water damage cleanup in Carlsbad. We understand that addressing water damage, even if it's from the past, is crucial to preserving the structural integrity and health of your property. Our team of experts specializes in comprehensive water damage restoration in Carlsbad, equipped with the knowledge and advanced techniques necessary to assess, remediate, and restore any old water damage issues you may have.
Whether you've recently discovered hidden water damage or are dealing with lingering effects from a previous incident, our Carlsbad Water Damage Restoration team is here to provide a thorough and professional solution. We pride ourselves on our ability to rejuvenate properties in Carlsbad, ensuring they are free from the long-term consequences of water damage. With our commitment to excellence and the latest industry practices, we'll help you transform your space, leaving it not only visually appealing but also safe and sound. Trust Carlsbad Water Damage Restoration for all your water damage Carlsbad needs, and we'll make sure your property is in the best condition possible.
Mold Remediation Services in Carlsbad, CA
Mold represents one of the gravest environmental hazards, with exposure to toxic black mold potentially resulting in respiratory complications, neurological disorders, and, in severe instances, even fatalities. If you find yourself dealing with a water-damaged property that has experienced prolonged exposure to elevated moisture levels, the presence of mold becomes a pressing concern. Waste no time and reach out to White Glove Restoration today. Our team of mold remediation specialists will conduct a thorough inspection of your property to assess the full extent of the damage. Subsequently, we will employ safe and EPA-approved methods to entirely eliminate all traces of mold and implement preventive measures to impede any further growth. Your safety and well-being are our top priorities.
Fire and Smoke Damage Cleanup Services in Carlsbad, CA
After a fire incident, our team of skilled professionals will swiftly initiate the process of restoring your property to its pre-fire condition. Whether the damage stems from smoke or flames, White Glove Restoration possesses the requisite equipment and expertise for comprehensive fire damage restoration. Our dedicated approach entails the removal of any items that were affected by water during the fire, meticulous soot cleanup, repair of damaged walls, and the effective elimination of lingering odors. Count on us to efficiently tackle every aspect of fire damage remediation, ensuring your property returns to its former state, free from the aftermath of the fire.
Water and Fire Damage Reconstruction Services in Carlsbad, CA
In numerous instances, the scale of water and fire damage is so significant that mere cleanup efforts fall short of achieving full restoration. In such scenarios, we go the extra mile to return your residential or commercial space to its original state by replacing any compromised or broken components. Our comprehensive reconstruction services encompass plumbing, electrical work, carpentry, and a wide array of other essential tasks. Our skilled technicians bring their extensive experience to bear, assuring you that your property will undergo a thorough and professional restoration process, ultimately restoring it to its pre-loss condition. You can rest easy, knowing that your property is in capable hands, with every detail attended to.
Contact White Glove Restoration Today
If your Alpine home or business has been damaged due to fire or flooding, don't hesitate to contact White Glove Restoration immediately. We are always ready to take your call and dispatch a team of restoration experts to assess the damage. We also offer flexible scheduling that is convenient for you. Call us now at (619) 679-9237  (45 minutes Response time) for a free consultation and estimate.
Hello Carlsbad, CA!

Carlsbad, near San Diego, California, is famous for its beautiful beaches, including Tamarack Surf Beach and South Carlsbad State Beach.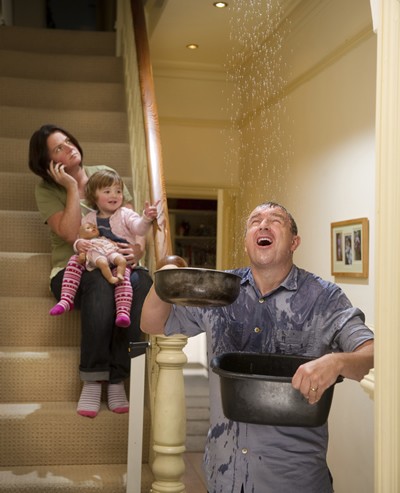 Call White Glove Restoration
Causes of Residential Water Damage
Leaking pipes
Frozen/burst pipes
Broken water heater
Drain backups
Leaky roof
Sump pump or sewer backup
Natural disasters
Some of the greatest residential water damage can occur with a slow-growing problem, such as a crack in a plumbing line, because it sets the stage for other problems, such as mold.  No matter what the cause, drying out and cleaning up water quickly is crucial for your health and safety.








8221 Arjons
Dr Suite C
San Diego 92126
United States
General Contractor License #1091026
Chula Vista
La Mesa
Escondito
Del Mar
Carlsbad
Ramona
Jamul